Dominica Senior Women's Football Team set to FaceAntigua in 2023 Concacaf Road to W Gold Cup GroupStage Matches
2 min read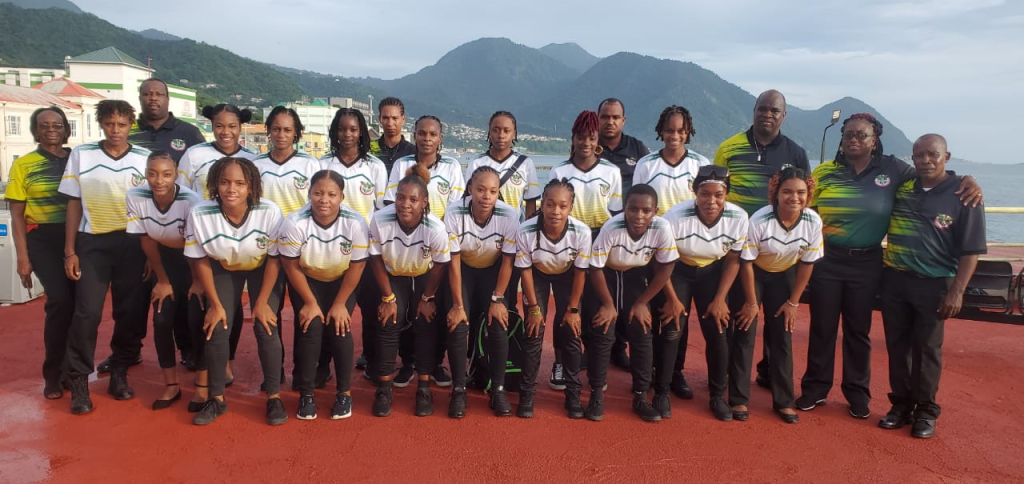 Castries, October 22, 2023:– The Dominica Senior Women's Football Team left Dominica on Sunday evening, to compete in Round Two of the 2023 Concacaf Road to
W Gold Cup Group Stage matches this week.
The first match is scheduled for Saint Lucia at the Daren Sammy Cricket Ground on Wednesday, October 25,against Antigua. This is the first match in League B on the October schedule in the 2023 Concacaf Gold Cup Women's Qualifier.
The second match is scheduled for Antigua at the ABFA Technical Center on Sunday, October 29.
Twenty-two players have been selected for the matches.
They are:
Defenders
Jessica Pierre-Louis
Keanna Francis
Romelcia Phillip
Alianne George
Daniella Laurent
Kylee Bertrand (overseas based)
Midfielders
Britney Dennis
Rosalinda Paul
Starr Humphreys
Ezra Elwin
Miriam Elwin
Kimra Joseph
Amiah Gilbert
Sari Finn (overseas based)
Kira Bertrand (overseas based)
Strikers
China Tulloch
Kasika Samuel
Kenisha Jno-Lewis
Le-Myah Forde
Goal Keepers
Celia Gregoire (overseas based)
Chrisyan Louis
Dymond Daniel
The staff includes Regina Walsh – Manager, Ronnie
Gustave – Head Coach, Rosillia Registe – Assistant
Coach, Duly Polydore – Trainer, David Williams – Goal
Keeper Coach, Steve Samuel – Equipment Manager,
Heathlene Wyke – Medic, and Edona Jno Baptiste – Media
Officer.
About the Road to W Gold Cup:
The 2023 Road to W Gold Cup is a qualifier for the
inaugural Concacaf W Gold Cup. The qualifying
tournament is scheduled to take place during the FIFA
Women's International Match Windows of September,
October, and November 2023. It includes the participation
of 33 Concacaf Member Associations divided into three
leagues. The Concacaf W Gold Cup will be played
between February 17 – March 10, 2024, in the United States