GRASSROOTS FESTIVALS
2 min read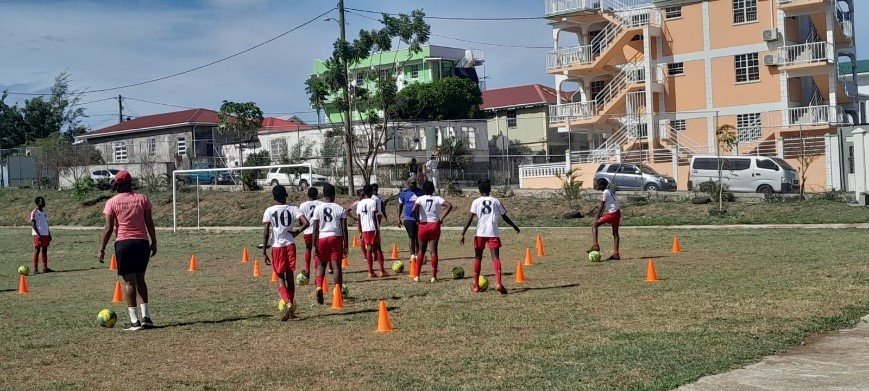 Grassroots football is expected to create a buzz and hype for the upcoming months. In a major grassroots football landscape transformation, the DFA has seen it as an absolute necessity in providing more playing opportunities for our youngsters.
These festivals will be hosted across six districts. They are: Point Michel, Roseau A, Roseau B, Portsmouth, Castle Bruce and La Plaine. Essentially, the districts are comprised of communities within a few miles in radius. Our first festival will cater to the Roseau A district which will be hosted at the Dublanc Playing Field on October 11th 2023. Subsequent festivals will follow on a weekly basis until all districts are catered to.
The much-anticipated festivals which will cater to players aged 6-13 years of age, will be non-competitive and focus on overall enjoyment of the game. In fact, we are catering to children who are willing to learn even those who never played before. We firmly believe this is an event that will spark their interest in football thus growing the DFA's outreach and overall increased football participation.
Importantly, our focus remains on a fun experience as we look to see more children truly enjoy and learn the game.
The DFA believes this version of the grassroots festival will see increased participation and involvement as we have recorded growth of both number of programs and players island wide.
We believe this version of the festival will be particularly thrilling as we look set to have the help of coaches, parents and entire communities to contribute towards planning and organization.
Further details on this event will be provided in the upcoming weeks.