U-23 Men's National Team Squad
1 min read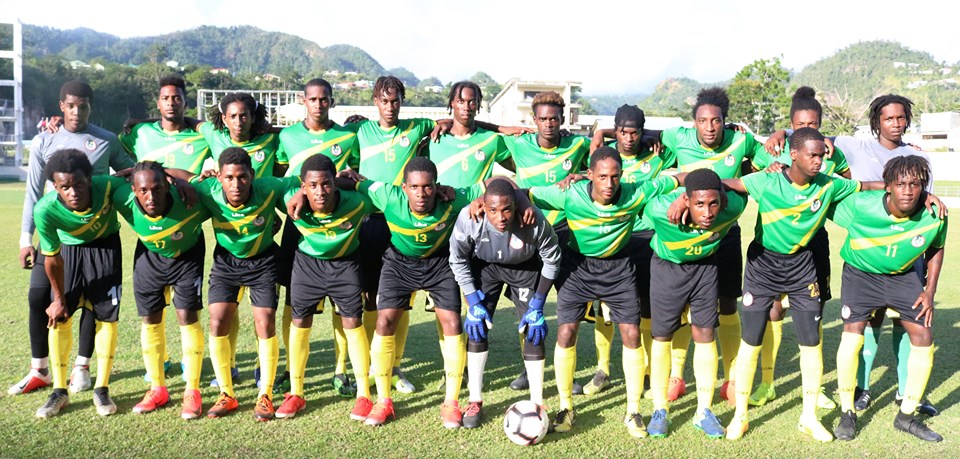 Head coach Rajesh Joseph Latchoo has included overseas based player Tobi Jno Hope in a twenty man squad to represent Dominica in the U-23 Olympics qualifiers carded for Jamaica from the 17th – 21st July, 2019.

Also included in the squad are five overseas college based players in Montell James, Nick Anthony, Fitz Jolly, Andrez Joseph and Gylles Mitchel.
The rest of the team reads,
Marcellus Bonney
Usher George
Javid George
Reon Cuffy
Shannon Stoute
Audel Laville
Kiano Martin
Christon Bernard
Kassim Peltier
Curdel Joseph
Ajaya Royer
Tafari Eli
Donte Newton
Kellyson Thomas
Technical staff
Head coach – Rajesh Joseph Latchoo
Asst coaches- Euclid Bertrand and Collin Bernard
Manager- Henrich Anselm
Fitness Trainer- Delroy Watt
Medics Personnel- Enoch Lee
Equipment Manager- Reginald Darroux
Match schedule
Against Jamaica – Dominica Wed 17th July 6:30 pm
Against Dominica – St Kitts and Nevis Fri 19th July 4:00 pm
Against Dominica – Guyana Sun 21st July – Guyana has withdrawn at the last minute.