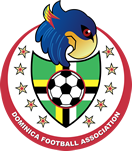 All registrations must be completed before 15th December, 2020.
Dear Sir/Madam,
On behalf of the Executive Committee of the Dominica Football Association, it gives me great pleasure to invite your club to apply for a license to participate in the football leagues and competitions played under the auspices of the DFA for the 2020-2021 football season.
In order for your club to receive the license, you need to satisfy the following requirements.
The four online forms need to be completed.
Club Infrastructure Form
Club Youth Development Form
Club Finance Form
General Club Form
The additional 11 requirements
Appoint a qualified Head Coach to First Team
Appoint a General Manager
Appoint a Media Officer
Appoint a Finance Officer
Appoint a Marketing Officer
Proof of Ownership or Contract/ Agreement for Stadium
Confirm Registration of First Team Players and Coaches
Submit Budget for upcoming season
Submit Legal Declaration by authorized signatory
Submit Club ownership structure and control mechanism
Submit Club statues or equivalent document
Also, please find attached the following document which must be completed and returned together with your application.
The Legal Declaration Form.
All applications must be submitted to the DFA no later than 15th December, 2020. Remember that the four online forms must be completed online and sent to the DFA at the email address above. The four online forms can be obtained on the DFA's Website. All forms in hard copy format must be duly signed by the authorized members of the club.
Please do not hesitate to contact the DFA's office for any information or clarification that you may need.
More information can be obtained from Clublicensing@concacaf.org
Thank you for your kind cooperation in this matter and we look forward to providing the necessary support.
Regards,
……………………………………………
Ericson Degallerie
Club Licensing Manager

Cc – President, DFA
Technical Director, DFA
Christina Sobers- Assistant Secretary/Treasurer

Club infrastructure form:
http://concacaf.formstack.com/forms/cl_club_infrastructure_form

General club form:
http://concacaf.formstack.com/forms/cl_general_club_form
Club youth development form:
http://concacaf.formstack.com/forms/cl_club_youth_development_form


Finance club form:
http://concacaf.formstack.com/forms/cl_finance_club_form